Hair salons
The Ultimate Guide To Korean Perm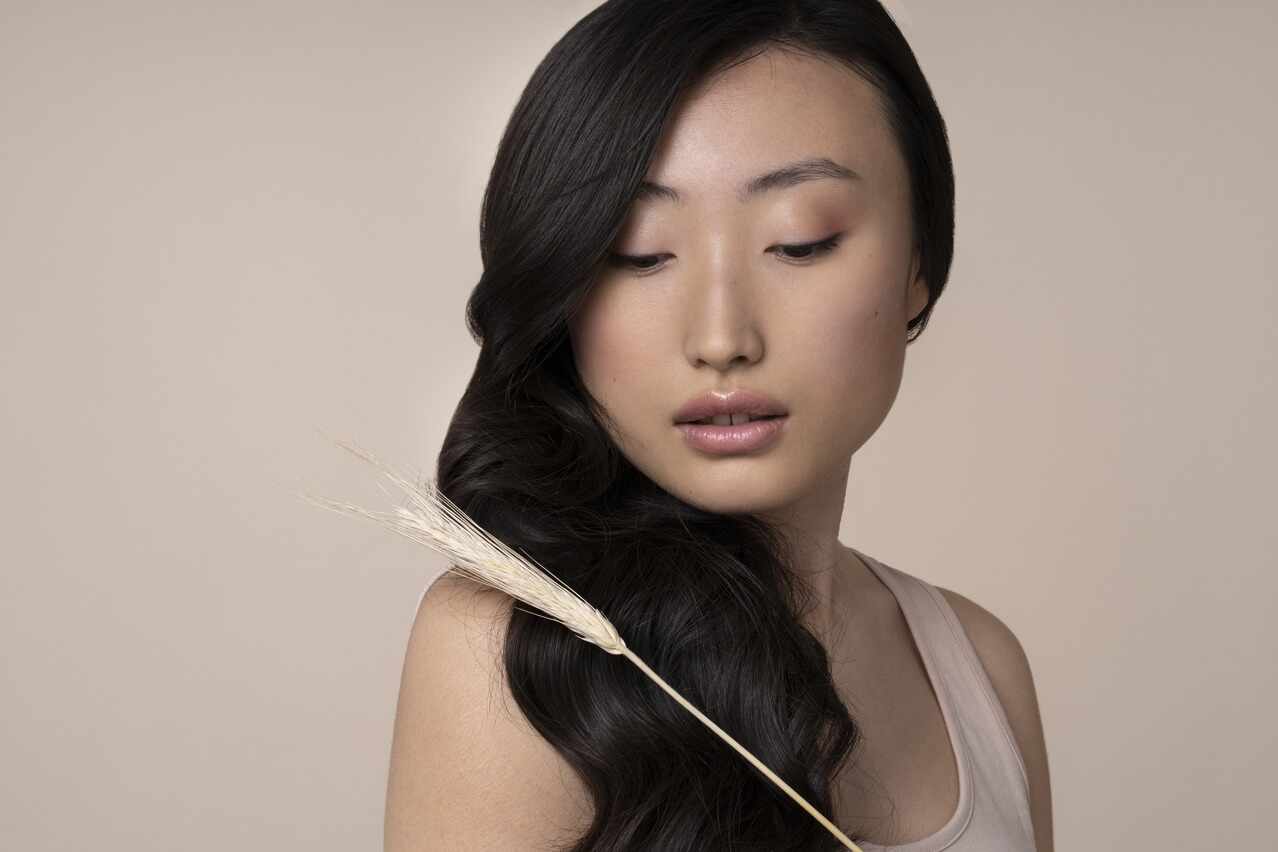 What is a Korean Hair Perm?
What is a Korean Perm?
A Korean perm is a type of chemical hair treatment that uses heat and chemicals to break down the inner structure of the hair shaft. This makes the hair more pliable and easier to style. After the hair has been treated, it is then rolled onto perm rods and heated again.
This process helps to set the new shape of the hair. Once the hair has cooled, the perm solution is rinsed out and a neutralizing solution is applied. The neutralizing solution helps to restore the pH balance of the hair and helps to lock in the new shape.
How is it Different From Other Kinds of Perms?
One of the biggest differences between a Korean perm and other kinds of perms is the way that the hair is rolled onto the perm rods.
With a traditional perm, the hair is rolled away from the face. This can sometimes result in a "helmet head" look that isn't always flattering.
With a Korean perm, however, the hair is rolled toward the face. This gives the hair a softer, more natural-looking wave or curls pattern. Additionally, Korean perms generally use thinner perm rods than traditional perms. This also helps to create softer, more natural-looking waves and curls.
What Are the Benefits of Using Korean Perms?
Softer, More Natural Curls
One of the biggest benefits of getting a Korean perm is that it produces softer, more natural-looking curls.
If you've ever had a traditional perm, you know that the resulting curls can often look harsh and artificial. Korean perms, on the other hand, use a much milder solution and a different perm rod size to produce gentle, flowing curls that look just like they came from nature.
Lower Maintenance
Another big benefit of Korean perms is that they are lower maintenance than other types of perms.
With a traditional perm, you often have to use special products and styling techniques to keep your curls looking their best. But with a Korean perm, your hair will air dry into soft, beautiful waves with very little effort on your part. In fact, many women find that they can ditch their curling irons altogether after getting a Korean perm!
Longer Lasting Curls
If you're tired of your perm only lasting a few weeks before your hair reverts back to its natural state, then you'll be happy to know that Korean perms typically last much longer.
In fact, with proper care and styling, your Korean perm can last anywhere from 3 to 6 months. That means you can enjoy beautiful, hassle-free curls all season long!
What is the Process for Getting a Korean Hair Perm Done?
Before we dive into the details of the Korean perm process, it's important to note that this type of perm is best done by a professional stylist.
While it is possible to do a Korean perm at home, we highly recommend leaving it to the experts.
Not only will they be able to give you better results, but they'll also be able to ensure that your hair remains healthy throughout the entire process.
With that being said, let's take a look at what you can expect when you get a Korean perm done at a salon.
Step 1: Consultation

As with any type of hair treatment, your stylist will begin by doing a consultation with you. This is where they'll discuss your desired results, ask about any allergies or sensitivities you have, and assess your hair type and condition.
Step 2: Preparation

Once your stylist has all the information they need, they'll begin prepping your hair for the perm. This usually involves shampooing and conditioning your hair with products that are specifically designed for perming.
These products help to open up the cuticle so that the solutions can better penetrate the hair shaft.
Step 3: Wrapping

After your hair has been prepped, it's time for the wrapping stage. This is where your stylist will divide your hair into sections and wrap each section around hot rollers.

The number of rollers used and the size of each roller will depend on your desired results as well as the length and thickness of your hair. Once all of your hair has been wrapped, your stylist will apply a setting lotion or mousse and allow it to sit for 10-15 minutes.
Step 4: Processing

Once the setting solution has had time to work its magic, it's time for processing! Your stylist will remove the rollers from your hair and apply one of two types of processing solutions: thioglycolate or ammonium thioglycolate.
These solutions work by breaking down the disulfide bonds in your hair so that they can be reshaped into new bonds during the next step.

Processing times vary depending on which type of solution is used as well as how resistant your hair is to chemical treatments. However, most processing times fall somewhere between 5 and 15 minutes.

Thioglycolate Solution: 5-10 minutes Ammonium Thioglycolate Solution: 10-15 minutes
Step 5: Neutralization

After processing, it's time for neutralization. This step helps to stop the chemical reaction started in Step 4 and sets your new curl pattern in place. Neutralization also helps to repair any damage caused by the processing solutions and restore moisture levels in your hair.

Your stylist will apply a neutralizing solution to your hair and allow it sit for 5-10 minutes before rinsing it out with cool water. They may also use a steamer during this step to help seal in moisture.
Step 6: Styling

The final step in getting a Korean perm is styling! Your stylist will trim away any damaged ends, apply a leave-in conditioner, and then style your hair into its new curled state. Depending on how much curl you want, they may also use hot tools such as curling irons or diffusers.
How to Take Care of your hair After Getting a Korean Perm?
With the right aftercare, you can enjoy your perm for months to come.
1. Avoid washing your hair for at least 48 hours after getting the perm. This will give your hair time to set.
2. When you do wash your hair, use lukewarm water and mild shampoo. Avoid using hot water or harsh shampoo, as this can strip away the perm solution and leave your hair feeling dry and damaged.
3. After washing, be sure to condition your hair. This will help keep it hydrated and healthy-looking.
4. Don't tie your hair up in tight styles, such as ponytails or buns. This can cause breakage and damage to your perm.
5. Try not to use heat-styling tools, such as curling irons or straighteners, too often. If you must use them, be sure to use a heat protectant spray first to help minimize damage.
6. Get regular trims every 6-8 weeks to keep split ends at bay and keep your perm looking its best.
Recommended Products for Keeping Your Korean hair Perm Looking its Best
Shampoo and Conditioner

One of the most important things you can do for your perm is to use shampoo and conditioner that are specifically designed for chemically treated hair. These products will help to replenish moisture and prevent damage.
Redken All Soft Shampoo and Conditioner

This set is specifically designed for dry, brittle hair. It uses silk protein and argan oil to hydrate and strengthen hair.
Matrix Biolage R.A.W Re-Hydrate Shampoo and Conditioner

This set contains coconut water and aloe vera juice to deeply hydrate hair. It's also vegan, sulfate-free, and paraben-free.
Deep Conditioner

In addition to using a good shampoo and conditioner, you should also use a deep conditioner at least once a week to keep your perm looking its best. A deep conditioner will help to repair damage and keep hair hydrated.
Olaplex No. 5 Bond Maintenance Conditioner

This conditioner helps to repair damage and restore elasticity. It's safe to use on all hair types, including color-treated hair.
Pantene Gold Series Intense Hydrating Oil Crème Conditioner

This conditioner contains Argan oil and conditioning agents that deeply hydrate dry, brittle hair. It's also safe for color-treated hair.
Leave-In Conditioner

Another product we recommend for keeping your perm looking its best is a leave-in conditioner. A leave-in conditioner will help to protect your hair from heat damage and keep it hydrated throughout the day.
Moroccanoil Treatment Original

This leave-in treatment can be used on wet or dry hair. It helps to detangle, protect against heat damage, and add shine.
Aveda Damage Remedy Intensive Restructuring Serum

This serum helps to repair damage caused by heat styling, chemical treatments, and environmental stressors. It can be used on all hair types, including color-treated hair.
Final Thoughts
To sum up, the Korean perm is an incredibly versatile look that can be personalised to fit any facial shape and hair type.
Not only does it offer maximum volume with minimal damage to your strands, its ability to retain a soft curl long after your perm means you'll never have to worry about having bad hair days again.
When scheduling your appointment look out for shampoo options like coconut oils which are known to help bring shine back into tired curls.