Hair salons
8 Facts You Dont Know About Korean Layered Hair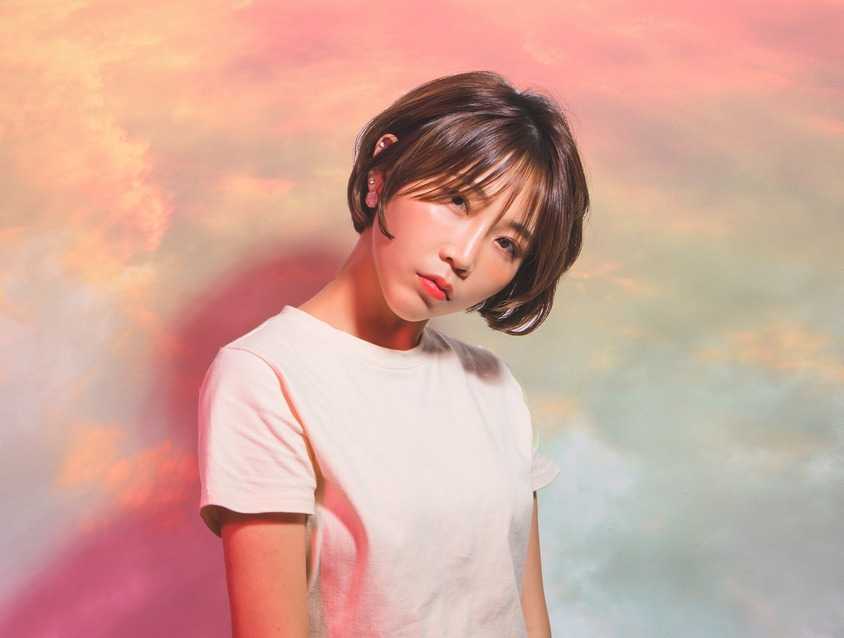 Korean layered hair is becoming more and more popular all over the world. But there are still many people who need to learn more about it. In this blog post, we will discuss 8 facts you may not know about Korean layered hair!
What is Korean Layered Hair?
Korean layered hair is a hairstyle where the hair is cut into layers. The layers are typically cut very thin and stacked on top of each other, giving the hair many volumes. Korean layered hair is a popular hairstyle because it is versatile and can be worn in many different ways. It can be styled curly or straight, and it can be worn up or down.
8 Facts About Korean Layered Hair
Many things make Korean layered hair unique and special. Here are 8 facts that you may not know about the popular hairstyle:
Easy to Style
Easy to style is always a major plus when it comes to hairstyles. And thankfully, Korean layered hair falls into this category. This type of hair is relatively simple to style due to its layers. You can create various looks with layers, from tousled and natural to sleek and polished.
And the best part is that you don't need much time or effort to achieve the desired results. Whether headed to work or going out for the night, Korean layered hair can be easily styled to suit any occasion.
Gives You Volume
Do you have fine or thin hair that lacks volume? If so, then Korean layered hair may be the perfect solution. The layering in this type of hair gives the appearance of fuller, thicker hair. And if you add some soft waves or curls, you'll achieve even more volume. So if you're looking for a way to boost your hair, layered Korean hair may be the answer.
Can be Worn Anywhere
One of the great things about Korean layered hair is that it can be worn anywhere. Whether hitting the beach or going to a formal event, this hairstyle can be easily adapted to suit any setting. If you're looking for a versatile hairstyle that can take you from day to night, look no further than Korean layered hair.
Adds Dimension
Korean layering is a great option if you're looking for a way to add dimension to your hair. The different levels of layering will give your hair depth and dimension. And depending on how you style your layers, you can create various looks. So if you want to add some interest to your hair, try layering it Korean-style.
Gives Hair Natural Movement
One of the benefits of Korean layering is that it gives your hair natural movement. The layers help break up your hair's weight, giving it a softer, more natural look. This layering is for you if you want your hair to flow freely and move naturally.
Goes with Any Face Shape
Another great thing about Korean layering is that it can be worn by anyone, regardless of face shape. This hairstyle will complement your features, whether you have a round or oval face. So if you're looking for a flattering hairstyle that anyone can wear, look no further than Korean layering.
Suitable for Different Hair Types
One of the great things about Korean layered hair is that almost anyone can wear it. Whether you have straight, wavy, or curly hair, there's a style that will work for you. And if you have fine or thin hair, layers can help to give your hair some extra volume and body.
Low Maintenance
Another big advantage of Korean layered hair is that it is low maintenance. Unlike other styles requiring regular trimmings or touch-ups, this style can last for weeks or even months without extra care.
So if you're looking for a fuss-free hairstyle that still looks great, Korean layered hair is worth considering.
Why Is Korean Layered Hair So Popular?
Korean layered hair has become increasingly popular in recent years, and for a good reason. This type of hair is stylish and versatile, making it perfect for anyone who wants to experiment with their look without committing to a long-term change.
In addition, Korean layering can help you create various looks, from sleek and polished to tousled and natural. And because it's so low maintenance, you can enjoy your new style without spending hours styling and touching up your hair.
What To Know About Korean Hair Salons?
Korean hair salons typically offer a wide range of services, from coloring and highlighting to perms and digital perming. Here are the most common services you'll find at a Korean salon:
Layered short hair Korean: This hairstyle involves creating different levels of hair length to achieve a layered look.
Layered trendy Korean shoulder-length hair: This style is similar to the short layered style but has extra layers that reach your shoulders.
Layered Korean short hairstyles for round faces: If you have a round face shape, this hairstyle will give your face a more balanced and flattering look.
Layered haircut Korean: This cut is ideal for those who want to add volume and texture to their hair.
Korean medium layered haircut: If you have medium-length hair, this style can help to add dimension and frame your face.
These are just a few of the many Korean layered hairstyles you can choose from. So if you're looking for a new look, why not try one of these styles? You may be surprised at the results!