Hair salons
20 Sharp and Sleek Drop Fade Haircuts For Black Men [2023]
Black men's hair has always been an expression of identity, culture, and style. From afros to buzz cuts, black men have always rocked some of the most iconic and trend-setting haircuts of all time.
In recent years, one of the most popular haircuts for black men has been the drop fade. With its sharp and sleek look, the drop fade has become a go-to style for men of all ages and backgrounds.
In this article, we'll be exploring the best drop fade haircuts for black men in 2023. We've curated a list of inspirations that will help you take your style game to the next level.
Whether you're looking for a bold new look or a subtle upgrade, these sharp and sleek drop fade haircuts are sure to impress.
Low Drop Fade
A low drop fade is a popular haircut for men that features a tapering of the hair towards the back of the head, leaving the hair longer on top. This type of fade typically starts above the ears and fades down towards the nape of the neck.
It's a versatile style that works well for many different hair types and lengths.
High Drop Fade
A high drop fade involves a gradual fading of the hair from the top of the head down to the nape of the neck. The fade may start at any point on the head, but the high drop fade typically begins near the temples and progresses downwards.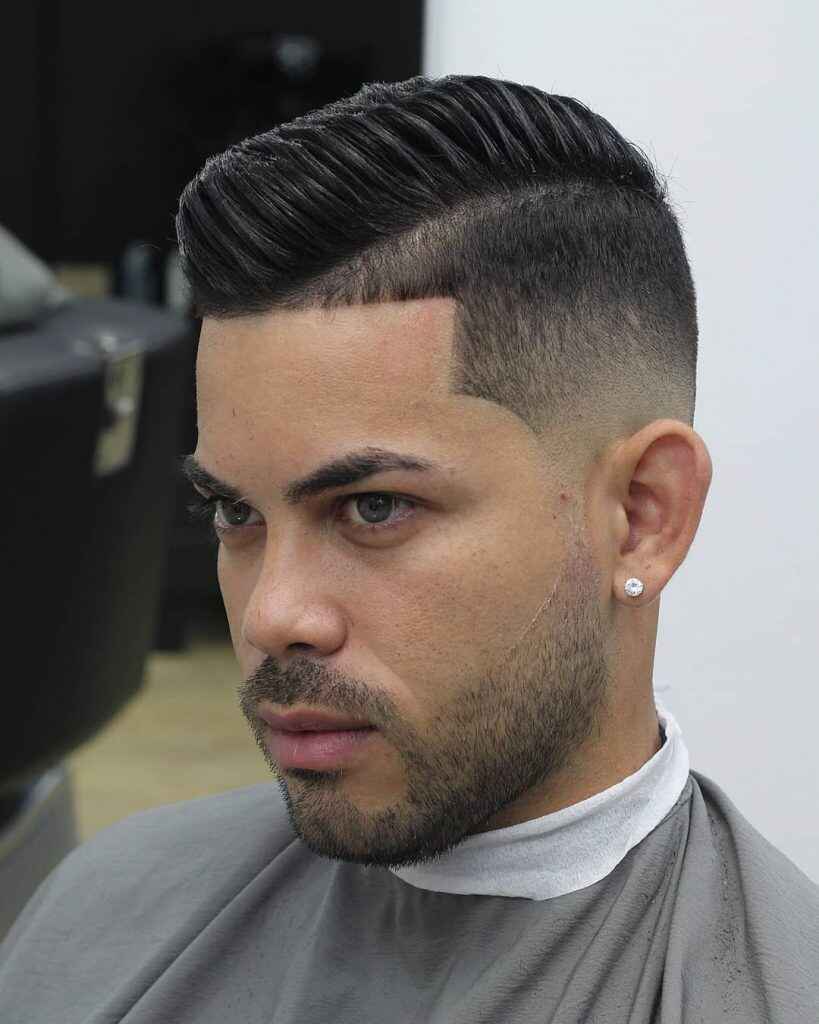 Pinterest
This haircut creates a sleek and polished look that is perfect for anyone looking for a dramatic change to their hairstyle.
Mid fade
This hairstyle is a perfect option for men who want to maintain a clean, sophisticated look without sacrificing length on the top. The fade, which is typically done with clippers or razors, creates a seamless, fresh and edgy hairline, which adds a modern touch to the classic style
Bald Drop Fade
This hairstyle features a smoothly shaved side that gradually fades into longer hair at the top.
The fade is done in such a way that the hair steadily becomes shorter, starting from the part above the ears and reaching the back of the head where it is shaved completely bald. The bald drop fade is an excellent choice for those who want a low-maintenance yet stylish look.
It is perfect for men who prefer to keep their hair short, but not too short, and who want to showcase a perfectly blended fade.
Drop fade Black waves
If you're a fan of short hair, then you need to know about the drop fade black waves. The drop fade is a stylish haircut that requires short hair blended into longer hair at the neckline. It's perfect for those looking for a fresh, clean-cut look.
The black waves are a popular hairstyle among men that involves curling naturally curly or wavy hair to create a pattern of waves.
Drop fade short
If you're looking to switch up your hairstyle to your favorite hair salon, you might be wondering what a drop fade short is. This particular hairstyle is characterized by a gradual tapering of hair, with the hairline dropping down towards the back of the head.
Image: Pinterest
This creates a unique and sleek look for men and children that is popular among many men. Drop fade shorts are typically shorter on the sides and back, while the top of the hair is left longer.
Textured crew cut Fade
The textured crew cut fade is a popular men's hairstyle that has gained significant attention in recent years. This style involves cutting the hair on the sides and back of the head very short, typically using clippers to fade the hair progressively shorter.
The top hair is kept at medium length and is styled to have a texturized, messy look. The outcome is a versatile and stylish cut that looks polished yet edgy. The textured crew cut fade is a great option for men who value low maintenance and versatility in their hairstyles.
The best news is that there is a fade haircut for everyone. Long hair? Going bald? Curly hair? Whatever it is, there is one that you.
The fade category holds some of the trendiest men's haircuts that you can rock to work and stand out as a fellow who means business; rock it to a rave party, and you'd still fit as a fellow who is ready to raise the roof all night.
Here are some of our best fade haircuts for classy men in 2023.
Classic fade haircut
Unlike the high drop fade where the hair on the sides and back is kept very short, the classic fade is not cut super short. Rather, the top hair tapers from the center to the nape of the neck.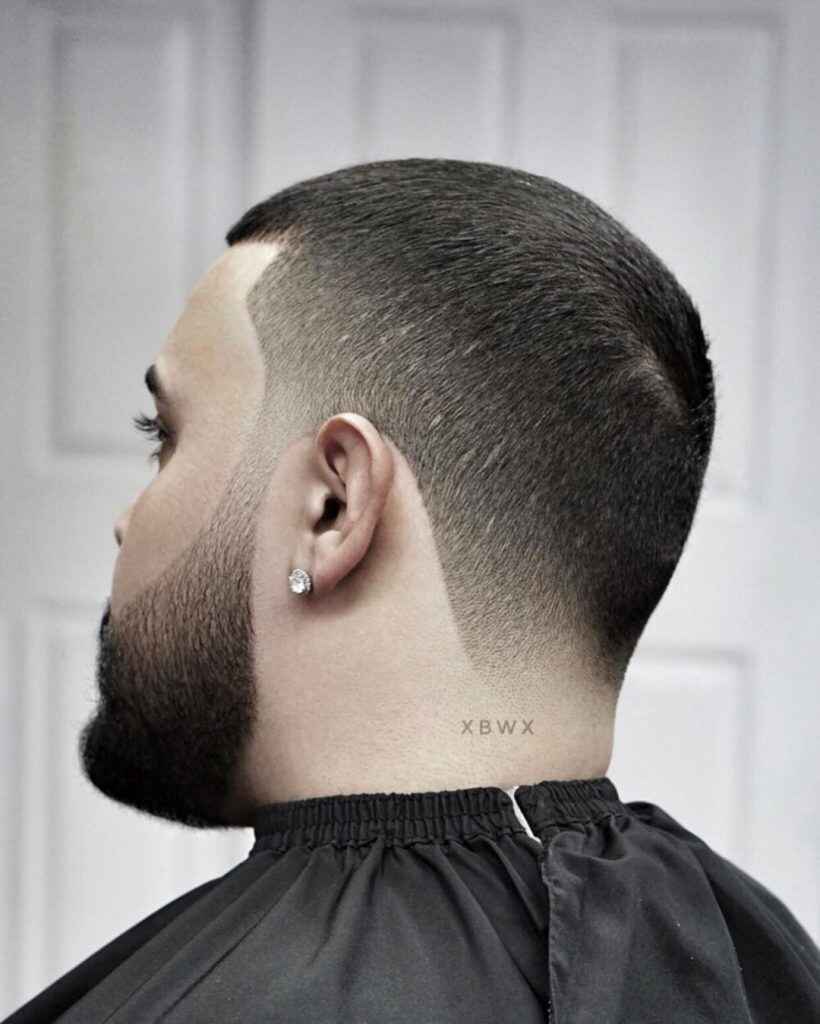 Other versatile fade hairstyles that are suitable for short, long, or curly hairs are:
Fade buzz haircut
Close-cropped fade.
Taper fade
Low skin fade
Mid fade
Curly hair fade haircut
Curly top fade sides (most suitable for blacks with long curly hair)
Temp fade (most suitable for blacks)
Buzz cut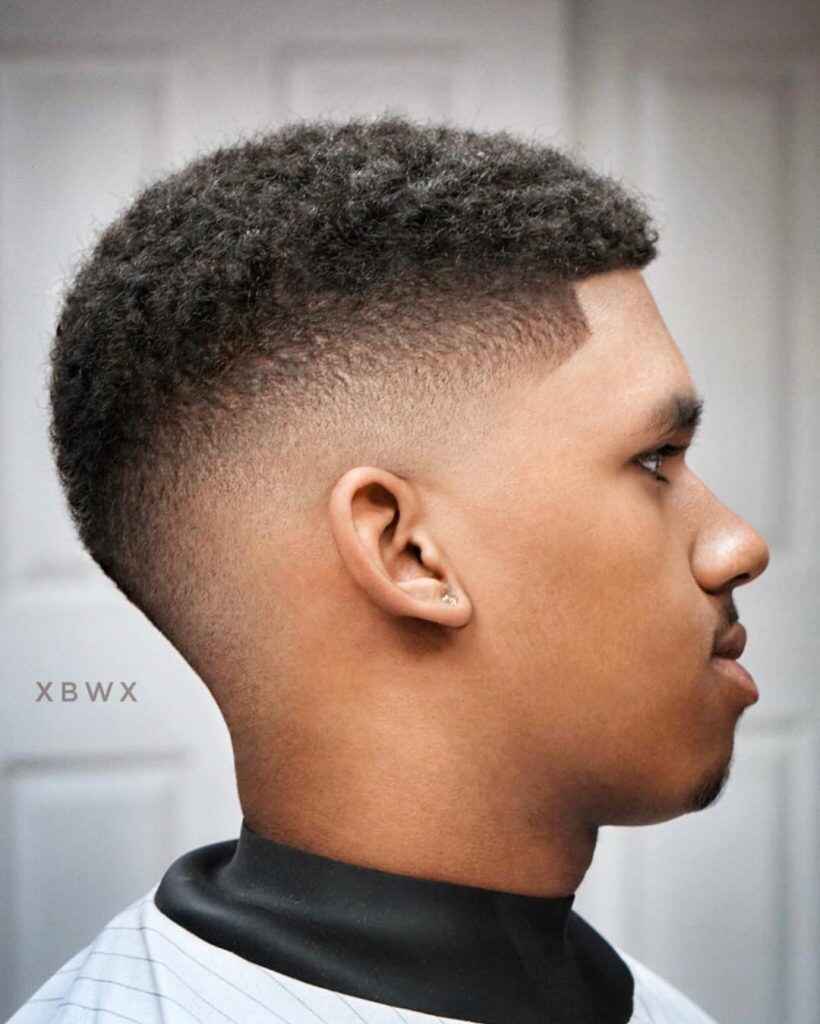 This is one hairstyle that never discriminates. There are few variants of buzz cuts, but the ones we find suitable across backgrounds and ethnicity are line-up and uniform buzz cuts for men with diamond or oval face shapes. If you have a round face, and you're daring or simply tired of dealing with a receding hairline.
Crew cut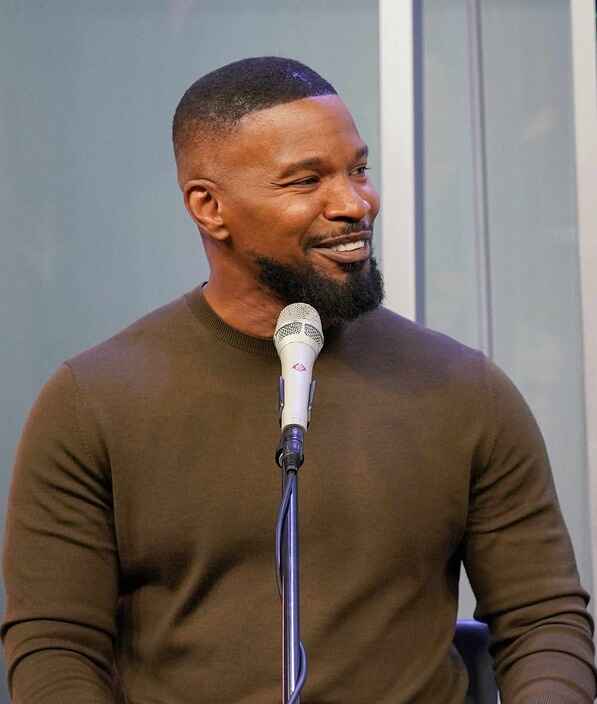 GettyImages
With a crew cut, you can be a classy or sophisticated man without stress. Crew cuts give you a simple yet elegant appeal. However, a crew cut is not particularly for you if you love having very long hair. Some timeless crew cut hairstyles include the ivy league crew cut, textured crew cut, short crew cut, and the classic crew cut.
The Pompadour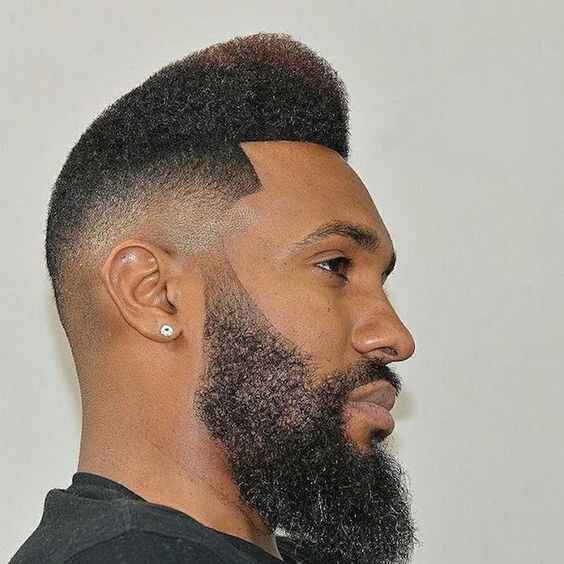 Pompadour is most suitable for whites with up to two and a half to three inches of top hair. It is the haircut to go for when you want to ooze with irresistible charm. The only downside is that you cannot get or maintain this haircut in a hurry.
Other classic men's haircuts to give a try when you want to blend in any type of environment include:
Quiff
Slicked and side parted
Undercut
Slicked back
Conclusion
In conclusion, the drop fade is a versatile and stylish haircut that has become increasingly popular among black men in 2023. With its sharp and sleek appearance, the drop fade is a great option for those looking for a bold and modern look to ask Montreal barbers.
From high-top fades to low fades and everything in between, there are endless variations of the drop fade that can be tailored to suit any individual's personal style. So whether you're looking to switch up your current look or try something new, the drop fade is definitely worth considering for your next haircut.