Hair salons
6 Curly Hair Salons That Will Make You Regret The Guidance Of A Professional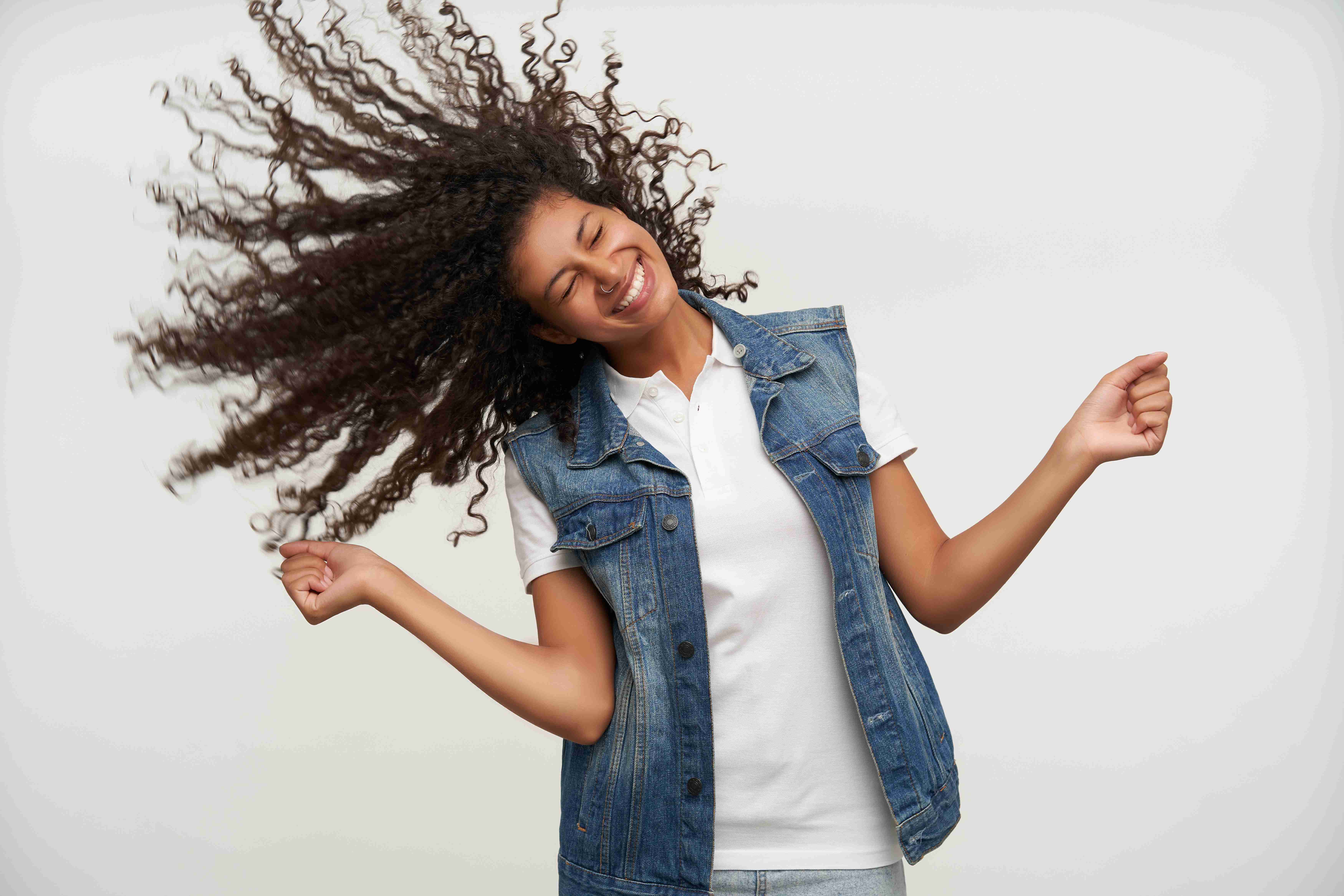 Since there is a lot of contradictory information online about natural hair care. The guidance of a professional can help things go smoothly with your hair care routine and help you steer clear of misinformation.
A good curly hair salon usually gives detailed hair consultations before beginning a service. This helps the hair stylist understand your texture and how it behaves.
This guide will provide you with some of the best free hair consultations, organic hair products, and training academies for natural hair.
Curly Hair Salons Can Give You Consistent Styling Results
A black hair salon can help you understand the styling options that are the most flattering for you.
In Montreal, you can find a black hair salon with reasonable prices that can help you always have stylish hair that flatters your personality.
Black Hair Salons Help You Choose the Right Products
Product choices can remain elusive, even with all the brands and choices available on the market.
If your visits are monthly, a natural hair salon near you will help educate you on maintenance and the products you need to keep your style fresh or to restyle it mid-month.
Let's have a look at some of the best natural hair salons in Montreal.
1. Inhairitance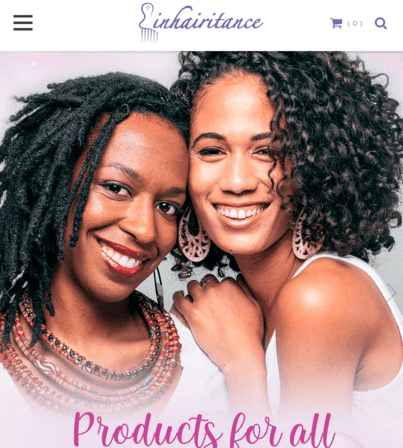 This black hair salon does traditional styling like curls, braids, locs and twists. The prices for their services vary by each natural hair professional.
Products
Inhairitance has their own hair care line. Their formulas are standard for curls care. They also carry American brands like Mielle and Jessicurl and accessories like Denman brushes and hair bonnets.
Things to know
Inhairitance is a curly hair salon that does free hair consultations in Montreal, so you can get to know your hair better. They ask that you arrive with washed, product-free hair for your consultation.
Online booking
Rewards system
Products shipped from the website
Training academy is coming in the future.
2. Salon Academie Nancy Falaise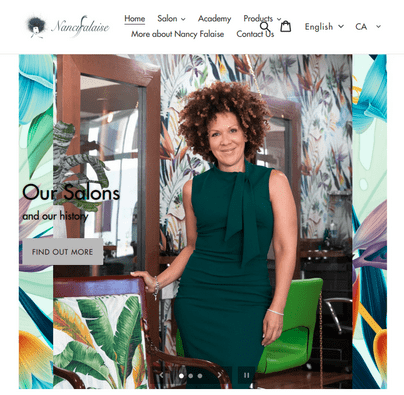 Salon Academie Nancy Falaise is a Montreal curly and natural hair salon that creates natural and straight styles and does advanced color services and hair cutting, all with the theme of preserving the health of your hair.
Nancy Falaise is a celebrity stylist who has used her natural hair salon to style black hair professionally for twenty years.
Products
Nancy Falaise is one of the curly hair stylist pros in Montreal who make her own high-quality, natural hair salon products. She uses high percentages of botanical ingredients that focus on the wellbeing of the hair and scalp for the patrons of this black hair salon.
Things to know
There is a price list, but it is subject to change depending on the time the natural hair stylist must spend on your hair. The cancellation policy is strict at this African hair salon. There is a consultation charge.
Online booking unavailable, you have to call.
Products shipped from the website.
A training academy for other stylists is available.
3. Salon Glam o Naturel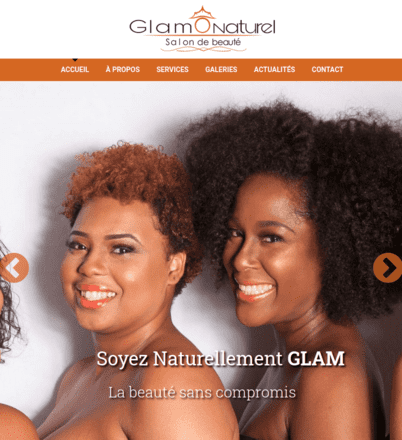 Salon Glam o Naturele is an African hair salon whose natural hair stylists specialize in artificial hair extensions, locs and roller curls for everyday use and special occasions like weddings. They also do hair color treatments.
Products
A natural hair salon in Montreal, Glam o Naturele does not produce their own line, but they use Upnorth, a high quality brand of care products, including a shampoo made with black soap and aloe vera.
For coloring, your natural hair stylist will use CHI. This black hair salon also does nail coloring and designs along with makeup and barbering.
Things to know
Consultations are free when a service is added at this natural hair salon. The price list is available online.
Online booking is unavailable, you have to call.
4. Cassandra Monet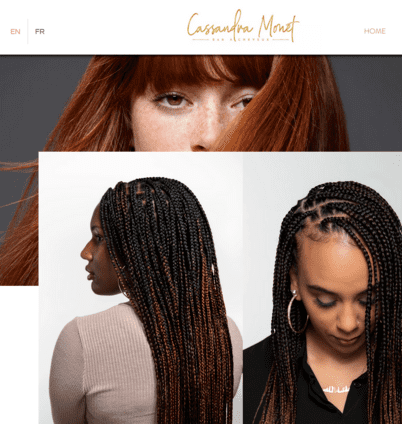 Cassandra Monet is a Montreal natural hair salon in which your natural hair stylist specializes in applying hair extensions, whether as dreadlocks, braids, curls or twists. They do traditional African styles, weaves, silk presses and chemical treatments.
Products
This black hair salon contains a selection of hair extension products available for application within the natural hair salon itself. They are not otherwise for sale.
Thing to know
Hair is not included in the price of services at this African hair salon. If you wish a natural hair stylist to do a service that's not listed, you can text the Cassandra Monet black hair salon with pictures to see if it's possible.
Online booking
Rewards system is available With membership for microlocs maintenance.
5. Studio Sundari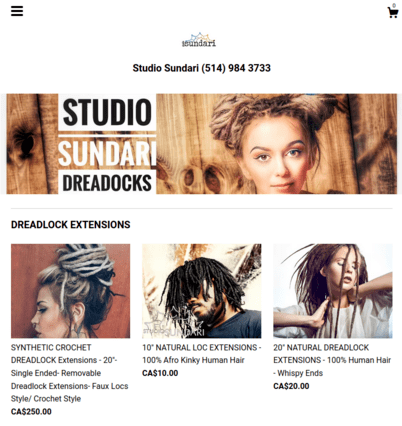 Studio Sundari is a black hair salon with natural hair stylists who specialize in dreadlock installation and maintenance and dreadlock extensions and removal.
They use a wide variety of textures and colors in hair to mimic your own. This natural hair salon in Montreal creates temporary and permanent dreadlocks for all hair types from one to four.
Products
Studio Sundari has their own product line for the cleansing and maintenance of dreadlocked hair and extensions. These include shampoo, pomades, hair oils and moisturizing sprays that are made primarily with natural ingredients.
Thing to know
The hair dreadlock extensions are not included with installation services.
Online booking
Products shipped from the website
6. Organic Allure Coiffure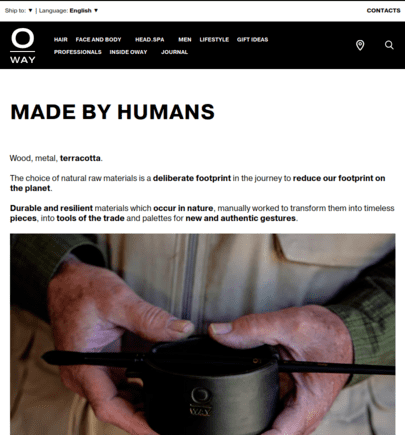 While not a black hair salon, Organic Allure Coiffure uses spa-quality salon products that purify the scalp and treat the hair. They specialize in type 2 hair, so this is a great place to go if your hair is relaxed and you'd like a natural spa and color treatment.
Products
This hair spa uses organic Oway products for color treatments, cleansing and styling.
Things to know
As natural hair stylists, Organic Allure does not specialize in curls and it isn't an African hair salon. It's said to be a natural hair salon because they use natural treatments.
Online booking unavailable, you have to call.
Products can be purchased on their website.
Final Thoughts
If you're considering embarking on your own natural hair journey, or have been with your curls for some time but still have setbacks, consider making a few appointments at a curly hair salon near you.
If you've ever tried to replicate the hair tutorial of a favorite YouTuber, you know it's not as easy as it seems to get the same results. Social media influencers know what works for them. A natural hair stylist can definitely help you find what works for curls and hair texture.