Hair salons
Black Hair Care Now a Trade in Nova Scotia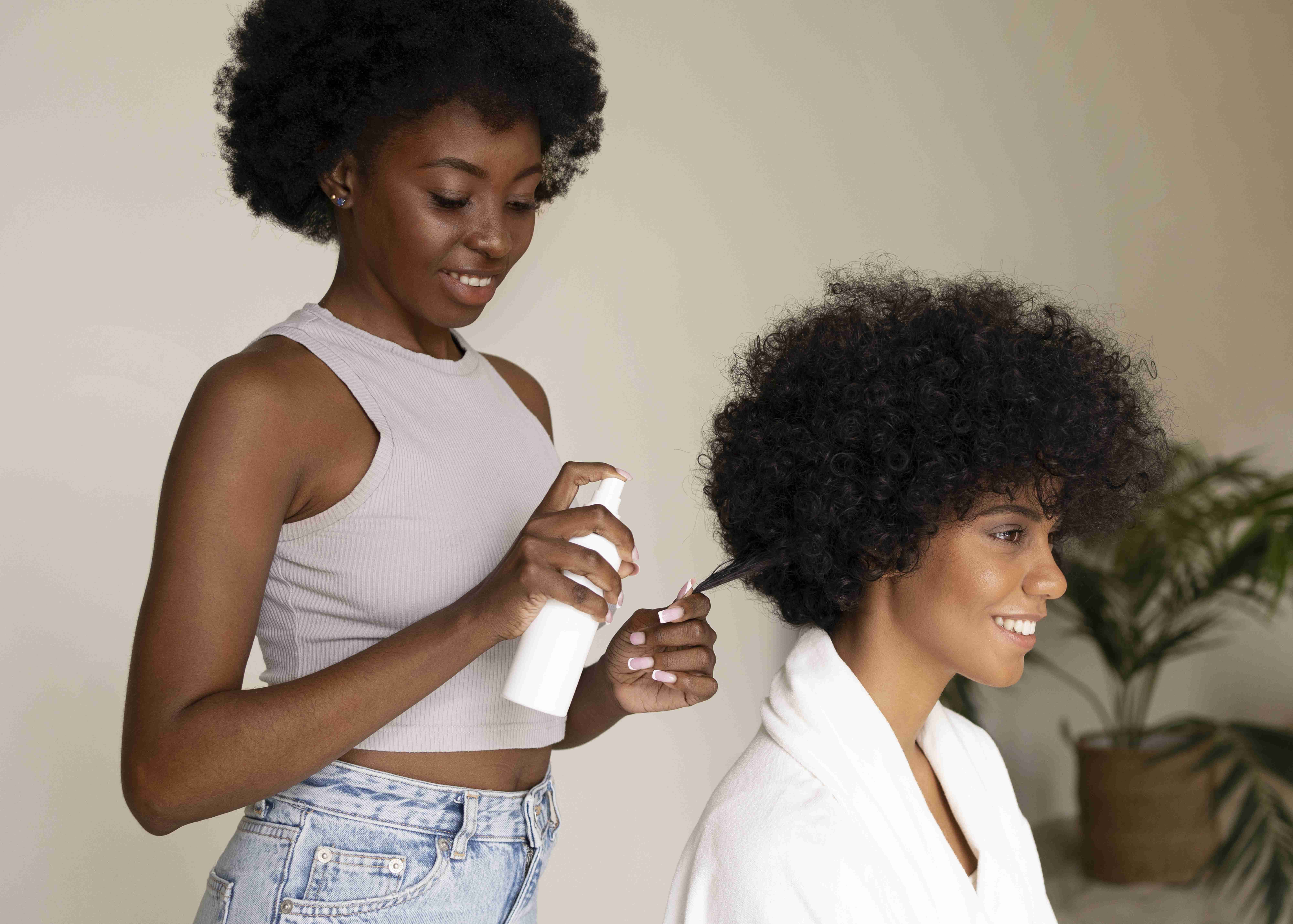 Treating and styling natural hair is now officially recognized as a skilled trade in Nova Scotia. Hair care technicians with significant experience styling hair, such as installing braids, locs, extensions, and/or weaves can now apply for trade certification for free until 2024.
The Nova Scotia Apprenticeship Agency is also partnering with beauty practitioners to develop the certification exam and training program to prepare future natural hair technicians.
A Long Time Coming for Black Hair Care
"It is time for Black Nova Scotians and all those who will be trained and receive these hair care services to be recognized and cared for," said Samantha Dixon-Slawter, the co-founder of the Black Beauty Culture Association.
In 2019, Dixon-Slawter, who also owns a hair salon in Dartmouth, submitted the application with the Nova Scotia Apprenticeship Agency for the trade to be recognized. She told the Huddle she's been advocating for equal care for all hair types and textures for at least 30 years.
The new trade, called The Black Beauty Culture Hair Innovator, was officially designated on April 14, 2022. It will help establish standards for practitioners who design, perform, and consult on natural hair car services.
Leaders in Nova Scotia's Black community say the program is a step toward celebrating their cultural identity.
"It is important for natural hair practitioners to not only understand the various types of textures, treatments and styles, but the history, sensitivity and symbolism linked to people of African descent," said Dwayne Provo, Associate Deputy Minister, African Nova Scotian Affairs.
Next Steps for Natural Hair Technicians
The province's apprenticeship agency is inviting individuals with at least 2700 hours of work experience treating natural hair to take the new certification exam they are developing for the trade. These skilled practitioners can also apply to have their trade qualifier fees of $740 waived until December 2024.
"I am grateful communities took the time to participate in consultation and engagement sessions to share why they believe a voluntary trade program for natural hair care service providers is important," Jill Balser, Minister of Labour, Skills, and Immigration said in a statement.
The agency partnered with organizations such as the Black Business Initiative and other industry representatives to establish a trade advisory committee that developed the scope of the occupation.
Future apprentices in the trade will need to complete technical training, 1,800 on-the-job hours, pass the certification exam, and have someone already certified in the trade sign-off in order to receive their certification as a Black Beauty Culture Hair Innovator.